During the post war and cold war periods when the privacy of data was paramount to keeping the peace, the burning of documents became common place. Frequently because of security, documents were rarely copied, only the original existed, which meant it could quite easily be destroyed along with it contents.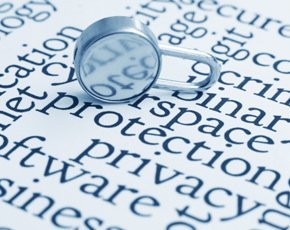 Nowadays, when most documents are digital, they are easily saved and shared. Additionally, automatic back up programs that copy data to the cloud mean that single versions of documents hardly exist anymore. What implication does this have for data privacy and security?
For one thing it means documents are far more difficult to destroy than if they were just created using pen and paper. If you've ever tried to delete a document from a computer you'll know it's harder than you think. One can't simply delete it and then remove it from the recycle bin. The contents of the document will still exist on the hard drive, and can be retrieved using a data recovery program. To truly destroy the data it must be overwritten on the hard drive with fresh data, or the hard drive must be destroyed.
Programs that overwrite data can be downloaded from the internet, once installed, using them is quite easy – the document name is highlighted and a right-click will enable you to overwrite the document. Use this option carefully though because once the overwriting operating has completed you will not be able to recover the data, and neither will a data recovery company.
So when working with digital documents, be very careful of your privacy – they are a lot more less private that those created with pen and paper.