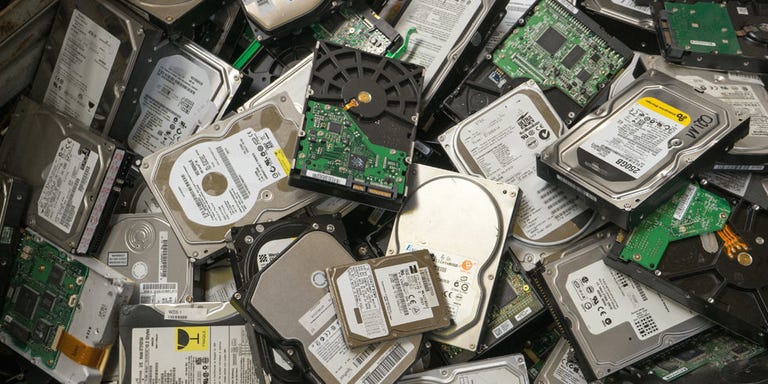 "I have a Sumvision external USB drive. I thing it is about 80 gb.
It was working fine and has been sat in the laptop bag for some time.
I plugged it into the laptop today and was unable to access it.
I get a fairly rapid single beep and the LED operating light flashes in time to the beep.
I have no idea what is on the drive apart from photographs.
Is there anything to be done please and should be grateful for a rough idea of costs involved.
My problem is regarding my Transcend 1TB Storejet External Hard Drive.
A few days back, my hard drive stopped responding when I connected it to my laptop. The Hard Drive blue LED Does not turn on or blink, and nothing happens on my laptop. At first, I thought that there must be something wrong with the laptop, but I recently tried connected it with another laptop and a desktop computer, but I'm facing the same problem- No LED blinking, no response in computer, it's like the hard drive is not responding at all.
Is there a possibility for a repair of my hard drive, recovering both my hard drive and the data? I have some important data inside it that I do not want to lose!
Please email or call me back soon to discuss this problem, and to let me know your approximate rates to deal with this problem.
Our home use Maxtor Onetouch 4 has stopped working (all family pictures are on there). The blue light comes on on the AC power until you plug the unit into the hard drive then it goes off. Laptop doesn't recognise the machine when USB plugged in and no light on the front of the drive.
I have a seagate external hard drive, which stores all my dissertation data (which I need!).
The hard drive was connected to the laptop, but fell off my desk while still connected (it didnt hit the ground and stayed connected to the laptop). However, after this the hard drive makes a noise when i connect to my laptop, and does not show up to access the data/documents within the hard drive."